Cub Scouts is the second section in the Scouting family, after Beavers and before Scouts. A Cub Scout is typically 8-10.5yrs old.
Badges
The cubs take part in many activities that work towards badges – when they are awarded one, please sew it onto the uniform in the position outlined below.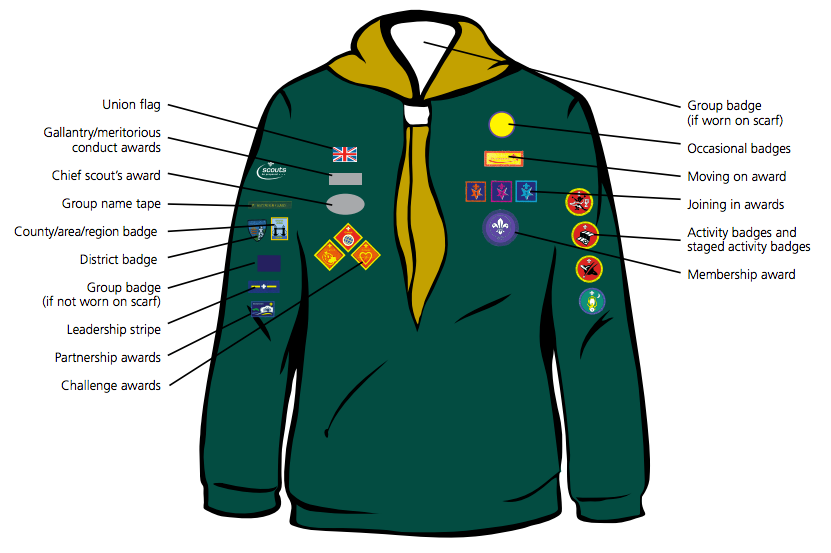 More information about the badge scheme can be found on the Scout's website.
What do cubs do?
Cub Scouts do a wide range of activities, including the occasional camp. Activities range from arts and crafts, to climbing and abseiling, to kayaking and sailing – we like to give the Cubs a taste of the adventure that Scouting has to offer!
Our programme is carefully planned according to the "Balanced Programme" philosophy that scouting promotes in order to provide a wide range of activities and experiences.
Cub Section Programme
There are no upcoming meetings.