At 1st Copmanthorpe, we believe in providing young people with skills for life.
That's why we encourage our young people to do more, learn more, and be more.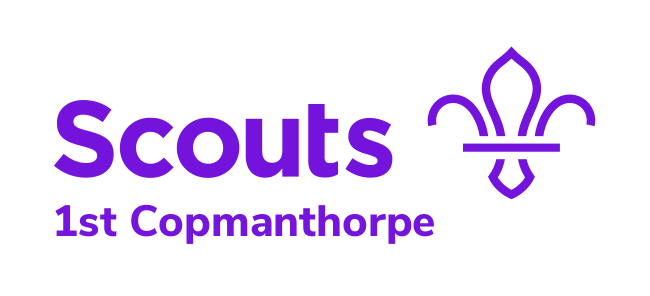 Each week, we give 100s of young people the opportunity to enjoy fun and adventure while developing the skills they need to succeed.
We're talking about teamwork, leadership and resilience – skills that have helped Scouts become everything from teachers and social workers to astronauts and Olympians. We believe in bringing people together. We celebrate diversity and stand against intolerance, always. We're part of a worldwide movement, creating stronger communities and inspiring positive futures.
We have over 350 members and continue to grow, why not join us? We are also looking for leaders and helpers to help us to offer quality Scouting to more young people.
Our Beginnings
The Scout Group was formed in 1968 by Bill John and Peter Fry. Mr. John's
previous experience as District Commissioner in Wembley was invaluable, as was his drive, commitment, and dedication, which he exercised in his pivotal role as Group Scout Leader for 10 years until his sudden death in 1978. A full history can be viewed here.
Our Values
We are proud to live by our values of integrity, respect, care, belief, and cooperation. Copmanthorpe Scout Group promotes the development of young people in achieving their full physical, intellectual, social, and spiritual potentials as individuals, responsible citizens, and as members of their local, national, and international communities.
This is achieved by providing enjoyable and attractive schemes of progressive training and structured activities based around the principles of the Scout Promise and Law, and guided by voluntary adult leadership.
The opportunity exists for "learning by doing" in small teams, channeled discovery and acceptance of responsibility, development of character and acquisition of confidence, competence, self-reliance, dependability, volunteering, and capability to co-operate and lead.
There are no barriers of sex, race, colour, creed, religion, ethnic origin, nationality or disability.
The equality of opportunity evolves by the development of people's individuality to standards that promote "personal best" by means of collective and self-achievement in adventurous programs.